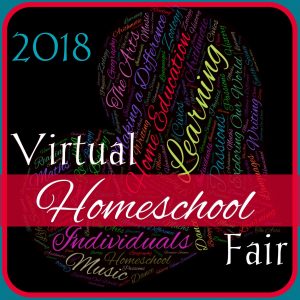 This is week 3 of the Virtual Homeschool Fair and the topic this week is
Homeschool Curriculum – How do we cover it all?
Which leads me to the age-old question.
How can we avoid gaps in education?
The short answer is —
You can't.
Does that mean we don't try to provide our students with a well-rounded education?
Of course not.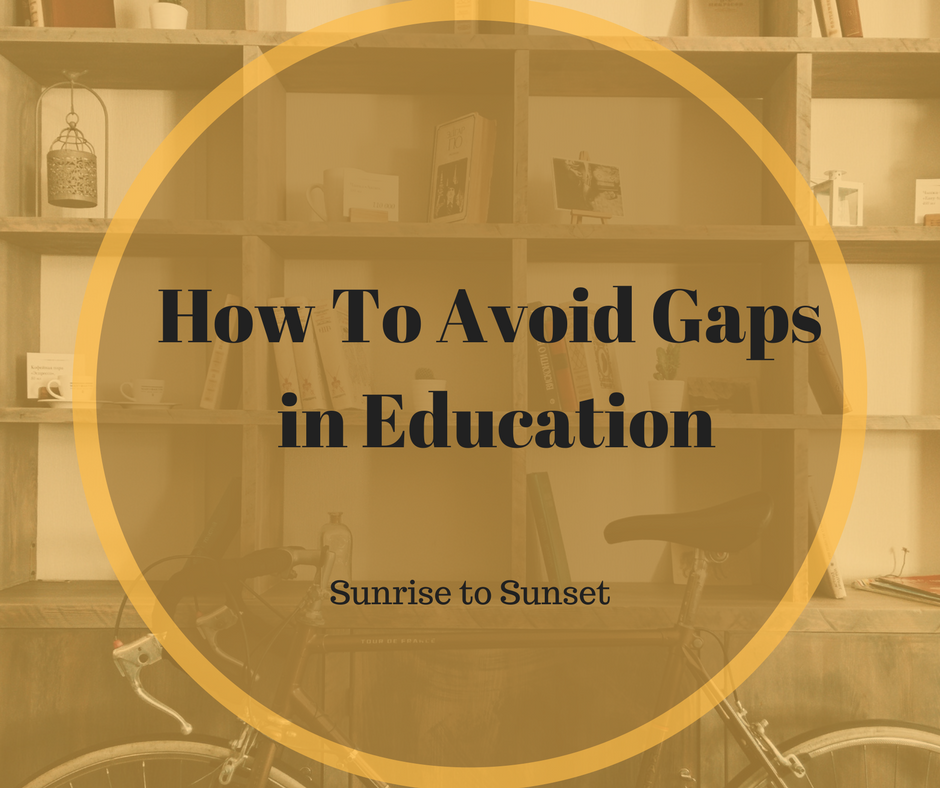 But here are some questions to consider.
Is there a standard amount of knowledge that someone needs to have to be considered educated?
How do you even know what a gap is?
Who are we comparing our students to?
These are all questions that have to be decided by the individual family. Some states have certain requirements for what subjects should be taught. Others, including mine, do not. Our family has chosen to try to cover all the standard courses that would found in a typical high school curriculum. We do this for 2 basic reasons.
It increases the likelihood of acceptance into college
The "standard" high school curriculum covers a wide variety of subjects providing an introduction to those subjects. Exposure to a lot of different subjects enables students to discover topics that they like and dislike and can help provide direction for future studies.
But does that mean there won't be gaps?
Do students who graduate from public high school have no gaps?
No, everyone has gaps in their education! Even if there were a way to teach with no gaps, do we truly believe that any student is going to remember every fact they were taught?
Our children are not going to graduate from our homeschools as experts in math, history, science, and literature, while being superb athletes, computer geniuses, and musical prodigies. So while it's good to give our children a taste of many different subjects and activities, we have to recognize that the more thinly we spread, the less depth there will be.
Finding Balance
How do we provide a student a well-rounded education while still allowing for depth?
What does this look like in our homeschool?
Short(ish) Lessons
While I would not consider our homeschool delight-directed, I do seek to allow time for my children to delve deeply into things that interest them. Our formal homeschool lesson time is relatively short (assuming cooperation from the student). The expected time spent on school work does increase as the children get older, but still I hope that by homeschooling, they can have free time to explore interests even in high school.
Ample Resources for Independent Study
In our home we provide opportunities for natural learning with hundreds books, science equipment, puzzles, games, maps, educational videos, etc.
Model Life-long Learning
My husband and I read for enjoyment. We spend time outside in nature with the family. Our vacations are often spent hiking, visiting museums and historical sites. We like learning new things and we have always brought the kids along with us.
Find ways to combine "school" with students' interests
When David was in middle school, he really wasn't interested in history. I struggled to force him to read and have discussions about the reading. His primary interest was making videos. So I started assigning him video projects for his history.
Our Curriculum Choices
Disclosure: Some of the following product links are affiliate links.
1st Grade
My first grade son Andrew is using the following curriculum. It leaves plenty of time in his day for playing, drawing, building, or playing games.
6th grade
We have a classical leaning in our homeschool, so I try to include a rigorous study of Latin. Lizzie, in sixth grade, especially loves reading so I've been using the Memoria Press Literature Guides with her. She has a gift for music, so she spends a lot of time practicing both violin and piano.
9th grade
With William, our ninth grader, I've had to do everything differently. He struggled to learn to read and still has poor reading comprehension skills. It has been hard to find a way to teach content subjects with him now that he's in high school. (For the most part we skipped them before high school just focusing on the 3R's.) This year one of my biggest goals is helping him improve his computer skills. Here's the current plan with him.
My senior, though technically homeschooled, is taking 2 classes at a homeschool co-op and the rest of her courses at the local community college as a dual-enrolled student so I haven't included her curriculum here.
Looking for more curriculum ideas? Visit my fellow homeschool bloggers!
Note: all posts will be live after 8 am EST on Monday, Jan. 22nd.
Our Homeschool Plan for 3rd, 6th, 8th, & 12th Grades by Susan @ Homeschooling Hearts & Minds
Our 10th Grade Plans by Christy @ Unexpected Homeschool
Planning Out Our Unschooling Studies by Jen @ A Helping Hand Homeschool
The Details of Curriculum by Michele @ Family, Faith and Fridays
Reflections of a Curriculum Junkie by Brittney @ Mom's Heart
Freedom through nature journaling. by Kim @ Good Sweet Love
How I pull together a homeschool curriculum without packaged curriculum by Dana @ Life Led Homeschool
Our Favorite Curriculum and Resources – An Annotated Bibliography by Sabrina @ Kids, Crunch, and Christ
Our 2018 Homeschool Curriculum Choices by Amanda @ Hopkins Homeschool
Top Home Educating Resources by Sarah @ DeliveringGrace
Homeschooling Curriculum We Are Using This Year by Laura O @ Day by Day in Our World
Use the Force and Complete the Course by Kym @ Homeschool Coffee Break
Choices, choices – how to choose your curriculum wisely by Lizzy @ Peaches@Home
Our Curriculum Needs – grade seven by Annette @ A Net in Time
The Heart of Our School by Laura @ Four Little Penguins
Curriculum We Have Loved Using – Virtual Homeschool Fair -Week 3 by Joelle @ Homeschooling for His Glory
How to Avoid Gaps in Education by Kristen H. @ Sunrise to Sunset
Tricky Subjects and Starting the Decision Making Process by Lori H @ At Home: where life happens
High School Syllabus by TrueNorthHomeschoolAcademy @ GoldenGrasses