Writing is probably the most difficult subject for me to teach. I guess part of that is because it is subjective. There aren't definite right and wrong answers in writing. Sure there are some things that are definitely wrong, but moving my children from acceptable writing, to good writing, to great writing has been difficult. And I've actually spent very little time on writing with my 10 year old. We've been focused so much on reading and spelling that the only writing we've done so far is dictation. I do have a writing curriculum for the older 2 that I am happy with. However, I am always on the lookout for additional resources for writing. I find it helpful to have multiple approaches in writing instruction.
I recently received How to Teach the Five Paragraph Essay, How to Teach the Paragraph, and The Home School Writing Action Plan from Create Better Writers.com to review.
How to Teach the Five Paragraph Essay
is suitable for students as young as 4th grade through 12th grade. It begins with a review of the paragraph, so a student who has good paragraph writing skills can start in the Five Paragraph Essay course.

From Create Better Writers.com

How To Teach The Five Paragraph Essay is for you if your answer is "yes" to any of the questions below.

Would you like to show your students how to write a strong five-paragraph essay to a timed prompt, and have them complete it in about an hour?
Would you like to show your students a simple format that will help them write essays from any writing domain?
Would you like your students to be able to write exciting introductions and conclusions?
Would you like a detailed lesson plan that will show you, step-by-step, how to teach the five-paragraph essay?
This resource really contains what it promises. The instructions are simple but detailed. It does an excellent job of breaking apart the essential parts of an essay. I do not remember ever having such straight-forward instruction in writing an essay.I love how the whole process can be completed in as little as 20 days. It would be a great way to focus on essay writing before taking the SAT or any other test with an essay section.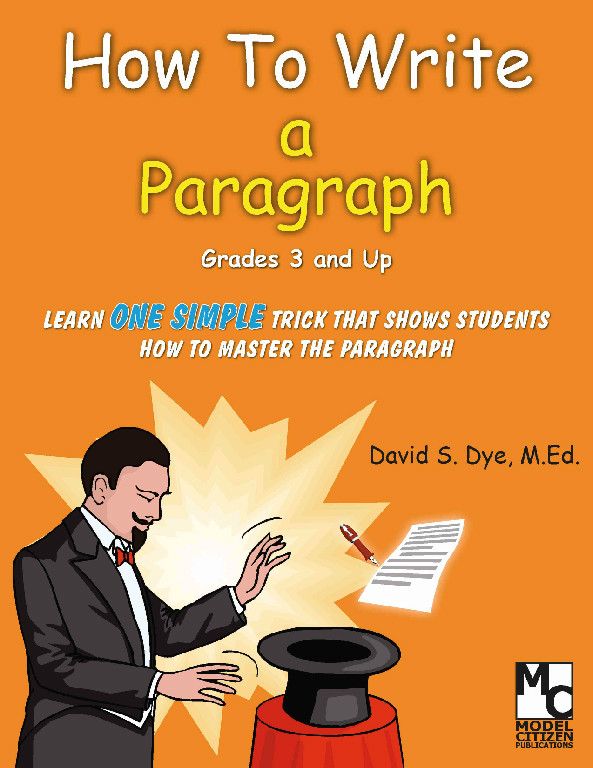 I also reviewed 
How to Teach the Paragraph
. It targets students in the 3rd grade and up who need more instruction in writing paragraphs. Like the Essay program,
How to Teach the Paragraph
breaks down the process into simple steps. It teaches the teacher how to teach the student. That is just what I need. It has suggested pacing guides for different levels and is very easy to adapt to meet the needs of different students. I predict I'm going to be spending a lot of time with William writing paragraphs this year!
In addition to both the writing instruction books, I also received The Home School Writing Action Plan. This plan presents a big picture of all the writing topics that need to be covered in writing instruction. It provides a good general framework and can be a guide with other writing curricula as well. It refers to both the paragraph and essay book, as well as the Complete Writing Program from Create Better Writers.com. I found the action plan a little more difficult to understand since much of it was an outline that referred to other sources. I received all 3 of these resources as e-books, and I think this is one time that a physical copy would have been helpful since I couldn't physically look at both books at the same time. Also not having the Complete Writing Program made it a little confusing.
All these materials are available from Create Better Writers.com.
Disclosure: I received these products for free in order to write this review. I was not compensated for this review. All opinions expressed are my own.