I have mentioned that we have been involved in a homeschool co-op for the last 6 years of our homeschool. I have been so blessed by the experience and am so happy that we chose to join when we did. The friendships have been invaluable. However, that doesn't mean that I don't see the disadvantages of homeschool co-ops.
Loss of Freedom
When you join a co-op, you're giving away many of the freedoms that we homeschoolers love so much.
You lose the freedom to set your own schedule. When you join a co-op, you're giving up a day of the week to that co-op. You lose the ability to be make last minute changes to your plans. Obviously, you can miss an occasional week, but if you're one who likes to travel at the last minute or be free to take a field trip when the weather is nice, a co-op might not be a good fit for you.
You lose the freedom to choose our own curriculum. This was a biggie for me. I've always loved to research and choose my own curriculum based on the individual needs of my children and our educational philosophy. When you join a co-op, you will need to be willing to use the curriculum they have selected. Don't kid yourself and think you'll use the curriculum you want PLUS add on the one they use. It will not happen.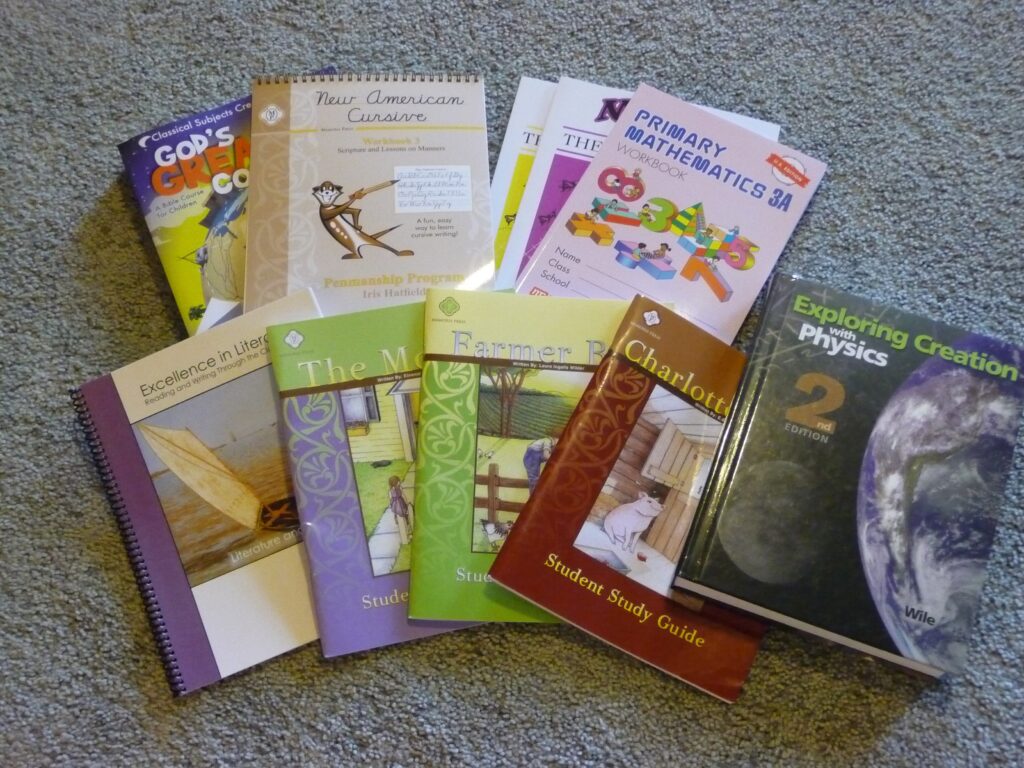 Expense
Co-ops can be expensive. Depending on whether your co-op is one with dedicated teachers or one where everyone shares responsibility, there are likely to be some costs. For many co-ops, the costs are prohibitive for larger families on a single income. That was one of the reasons that we held back from joining a co-op for so long.
Personality Differences/Preferences
You may not fit in with the co-op. Always visit a co-op before joining. Try to get a feel for the other moms and children there. Do you have similar educational and parenting philosophies? Sometimes even with a visit, you don't realize that the group isn't a good fit for your family until you have joined. In many cases, you will have to stick it out anyway.
Are you interested in starting a homeschool co-op? This guide on The Organized Homeschoolers has helpful information.
Many companies, including Compass Classroom has special group rates for co-ops using their materials.
What about your family? Do you co-op? What are the disadvantages of homeschool co-ops for you?