Tips from a Lifelong Worrier
Dealing with anxiety is a problem that everyone faces at some time in their lives, but it affects some people to a much greater degree. I am not a mental health professional, nor have I been officially diagnosed with anxiety. This post should not be viewed as medical advice. I am sharing as a friend to others who may suffer from anxiety and are looking for ideas.
Dealing with Anxiety Physically
Although anxiety is viewed as a mental health condition, it most definitely has physical effects. That nervous feeling in your stomach, increased heart rate, shaking, inability to eat, and difficulty sleeping are just a few of the common manifestations of anxiety.
The first thing I do when I feel anxious is to focus on taking deep breaths. Breathing deeply can help me to begin to calm down the feelings of anxiety.
The next thing that I like to do is to get up and move. Go for a walk, do a plank, stretch, or whatever type of exercise is appropriate in the moment.
Dealing with Anxiety Mentally
Thinking true thoughts
While taking deep breaths, there are a couple of different things that I have found helpful in dealing with anxiety.
Examine my thoughts – Are they true? Are they logical? Many times during anxious moments, they are not.
Think Worst Case Scenario – Sometimes what I'm worrying about, may be something that may actually happen. I might not finish something in time. But what will be the worst that can happen? I might lose my job? OK, that wouldn't be good. But is that likely? And if I did lose my job, then I could find a different job.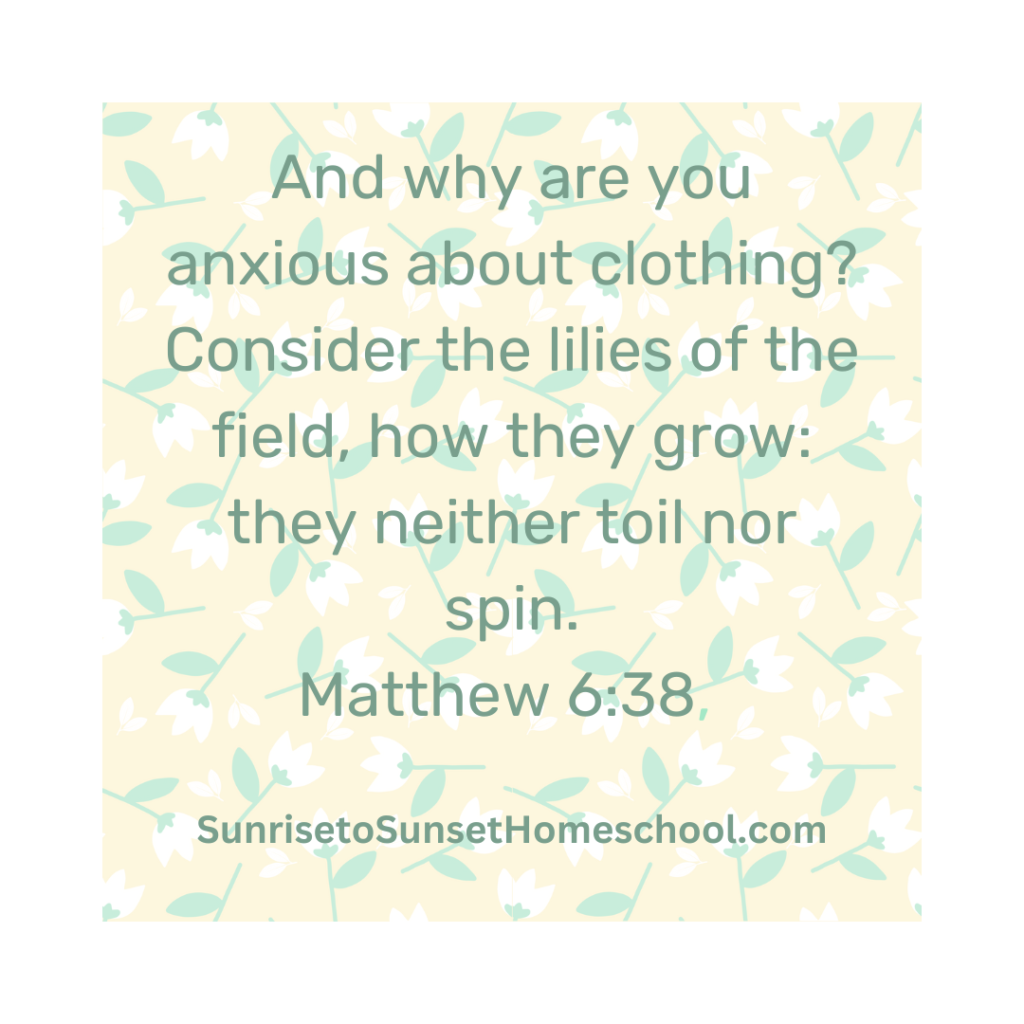 Dealing with Anxiety Spiritually
Essentially, anxiety signifies a lack of trust in God. I say this not to shame anyone, but point out the truth from scripture.
In Matthew, Jesus said,
Therefore I tell you, do not be anxious about your life, what you will eat or what you will drink, nor about your body, what you will put on. Is not life more than food, and the body more than clothing?

Matthew 6:25
The Apostle Paul told us in Philippians,
Do not be anxious about anything, but in everything by prayer and supplication with thanksgiving let your requests be made known to God.

Philippians 4:6
John MacArthur speaks briefly on Anxiety and God's Sovereignty.
So the most important part of dealing with anxiety is confessing our anxious hearts to the Lord.
Here's a devotion by John Piper on How to Fight Anxiety.
Pray.
Pray initially for help with your anxious heart, but then move on. In my experience, praying about anxiety leads to more worry. Although you started by praying about the thing you're anxious about, you quickly digress into just worrying about the thing. I find it especially helpful to pray for the needs of others when I'm anxious.
Philippians also says we're to present our requests with thanksgiving. Keeping a gratitude journal and reviewing it is a helpful tool for dealing with anxiety in the moment.
Read or recite scripture.
I especially love these verse cards from Not Consumed. They come with a stand so you can set one up where you can read it as you go about your daily work. Disclosure: This is an affiliate link. I will receive a small commission if you make a purchase after visiting.
Here's another great list of verses to read, copy, and meditate on during times of anxiety.
I hope implementing one or more of these ideas will help you the next time you're feeling anxious.
How do you deal with anxiety? Please share helpful ideas you have in the comments!