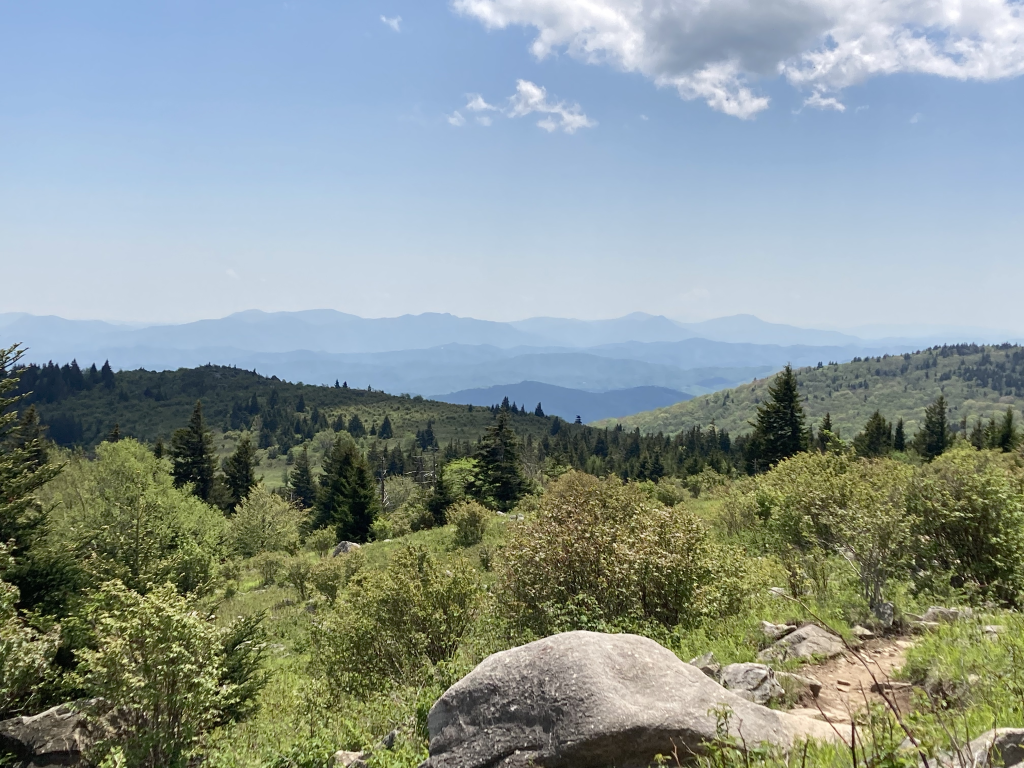 One of the activities that our family enjoys doing together is hiking. Or at least that's something I've always said. But in reality, hiking is not always fun.
Hiking is hard.
On a recent hike, we visited Grayson Highlands State Park in Virginia. We've been there multiple times and there are beautiful views, plus the added bonus of wild ponies. On this particular visit, my husband had a goal of the 4 of us reaching Mt. Rogers. He has done it several times, but never with me or our two youngest children who were with us. This was a bit of a stretch goal to me (It's over 8 miles round trip.) and honestly, I wasn't exactly feeling it.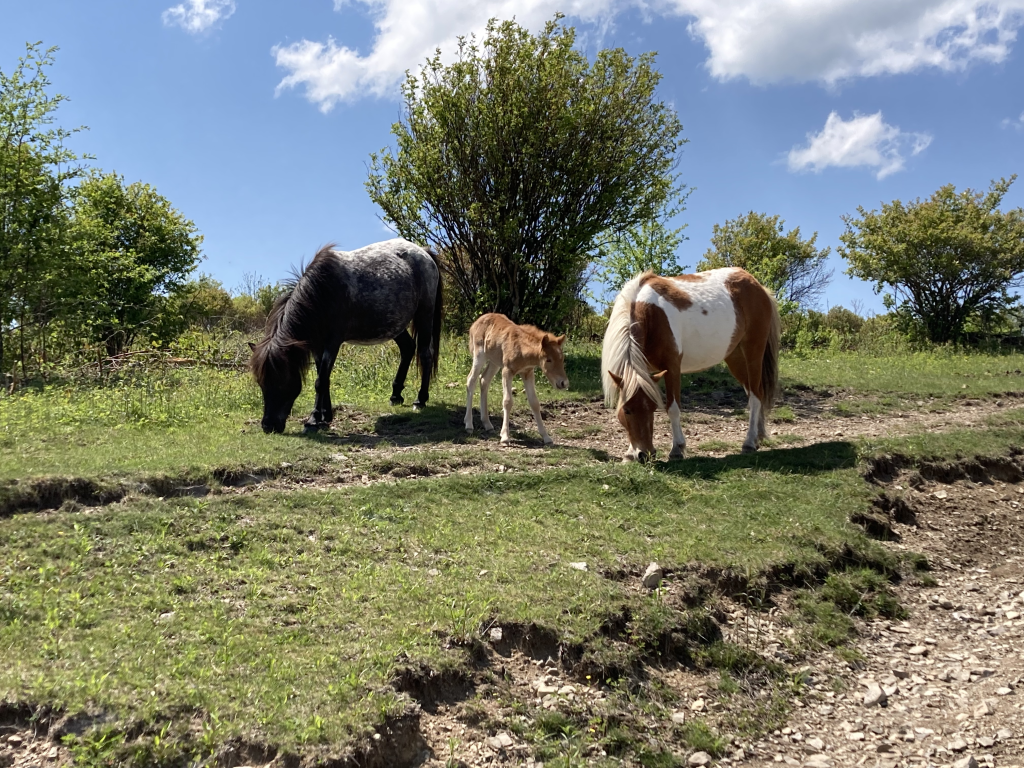 This hike starts with a moderately steep incline after which you're rewarded with lovely views and a nice flatter section of walking along the ridge. I made it up the first steep part and was able to rest somewhat while I walked along the ridge. But that is followed by another steep section with lots of rocks. I really struggled with this section and was walking alone since everyone else could go much faster than I can. When I caught up with my family where they were waiting for me, I told them that there was no way they were going to reach Mt. Rogers with me slowing them down. I asked for the keys and said I was going back. I had a book in the car and there's a nice meadow where I could wait and read.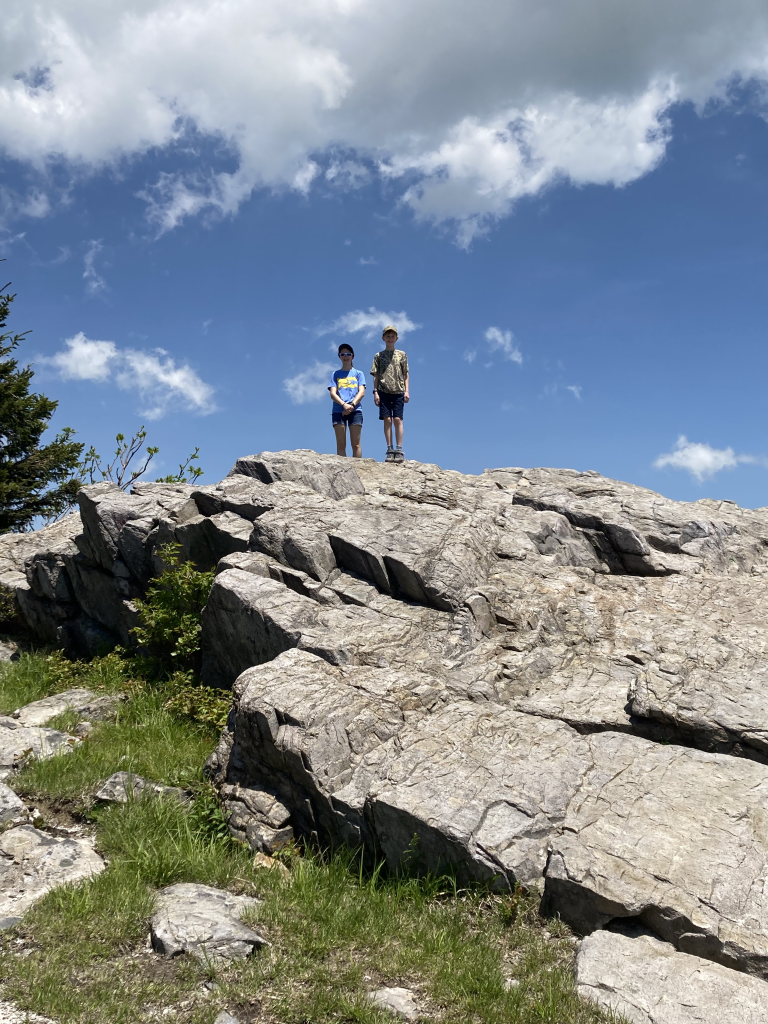 As I made my way back alone, I started to have a little pity party for myself. If I was no longer able to keep up with my family hiking, then I might as well give it up. Or at least only go on hikes that I would go on if I were alone. That got me thinking about how I would LIKE to hike and what it was that I didn't like about hiking.
Hiking with my family is a race to the destination.
I'm not able to compete in a race to the top of a mountain. What I do enjoy is the journey.
I like the quiet.
I like seeing nature.
I like to stop and enjoy the view.
So that's what I did on the way down.
I sat on a bench and watched the ponies. I listened to some small creature rustling in the leaves. I stopped and took pictures of fiddlehead ferns. I made it back to the meadow and read a book while I waited for my family.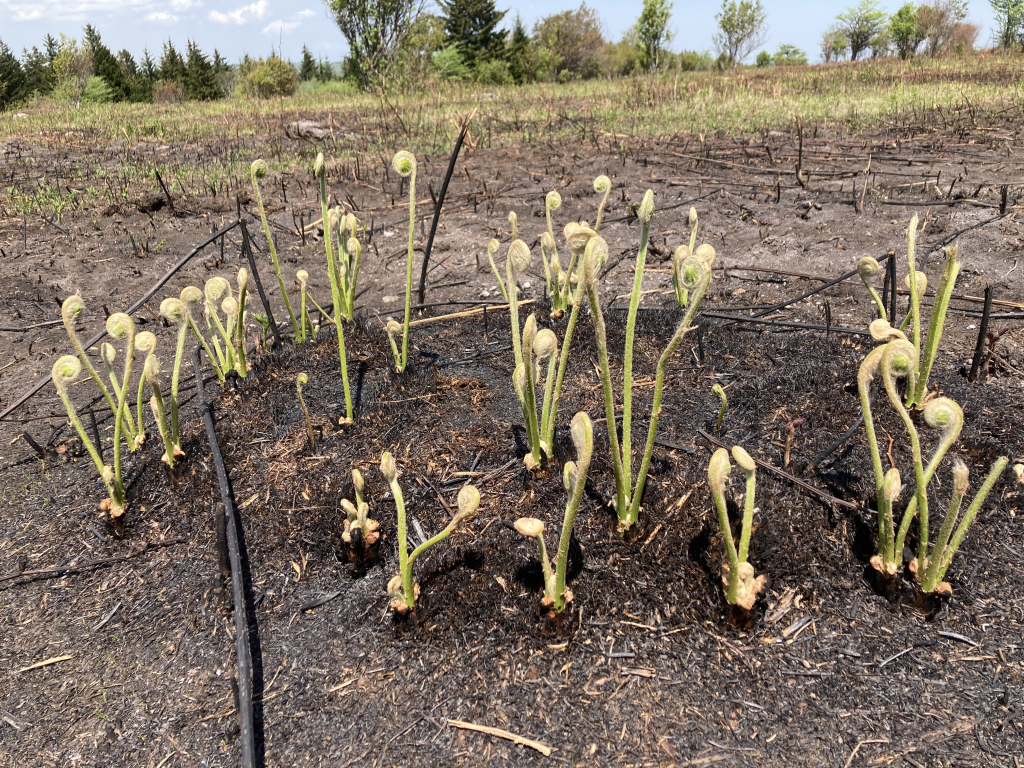 I enjoyed the journey back.
How does this relate to homeschooing? I've been thinking about the mental shift that I made on the way back and realized that it is bigger than just my attitude about hiking. In our homeschool, do we seek to reach the destination (check the box) or do we enjoy the journey?
If I'm honest with myself, I tend to be a destination homeschooler. In general, I like to get things done. I want to be productive. This certainly has its place. For example, there are certain subjects that should be covered in order to grant students a high school diploma. But I don't want all my days to be about getting through school work rather than letting my students find joy in learning new things. I'm not yet sure what changes I'm going to make. I do know that I don't always want to be pushings towards a destination.
I want to enjoy the journey.
What about you? Are you a destination homeschooler? What do you do to enjoy your homeschooling (or life) journey?