I have a 5 year old daughter who is very enthusiastic about learning to read. She's also very enthusiastic about "playing" on the computer. And I confess, I'm very happy to let her play educational computer games. I just don't have as much time to work with her as I would like. It's hard to find time to work with all my children individually.

When I was given the opportunity to review Reading Eggs, I had a feeling she would love it. But I honestly had no idea just how much she would love it! She took the beginning assessment and didn't miss any of the questions. That placed her on Map 8 out of 12. She very enthusiastically began working on completing her maps. There hasn't been a day that has gone by that she hasn't asked to play on Reading Eggs. And most days she has asked several times.
I asked her what her favorite thing about Reading Eggs is. She said, "I like the books they read in there."
There are a wide variety of activities in Reading Eggs. The activities work on phonics, sight words, and reading comprehension. My daughter has enjoyed the phonics and sight words more than the comprehension ones. Part of that is simply because the comprehension  activities are harder for her. She was already good at decoded before beginning the program, but the extra practice and introduction of some new sounds has been good for building her reading skills.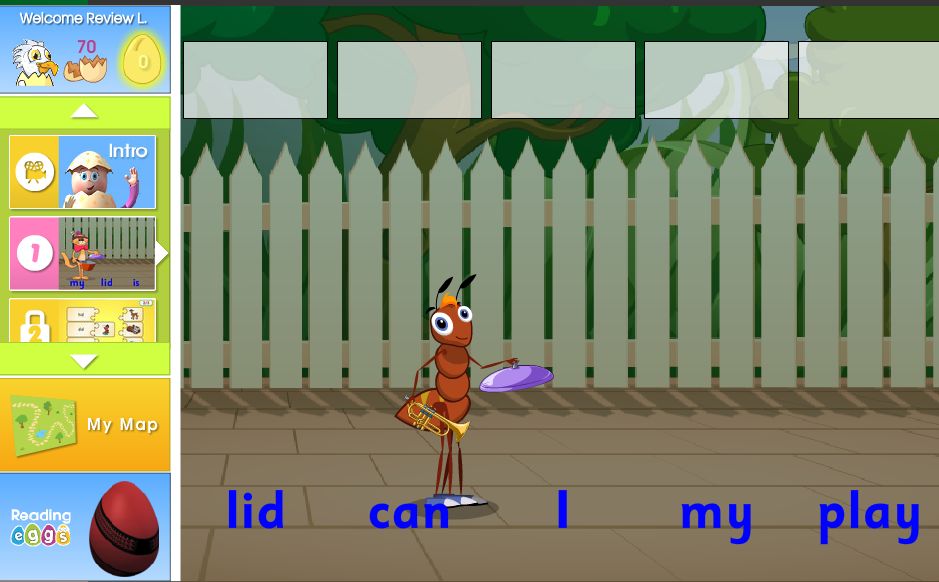 Overall, I think this is a very fun and effective program both for struggling readers and those who are not, but still need to work on phonics. For readers who are already reading well, there is Reading Eggspress.
Reading Eggs offers free trials so there is really no reason not to give the program a try! The subscription options include:
12 months for $75 (add a second or third child at 50% off)
6 months for $49.95 (add a second or third child at 50% off)
Monthly for $9.95
Disclosure: I received a free trial of Reading Eggs in order to write this review. I was not compensated for this review. All opinions expressed are my own.