Disclosure: I received a free copy of Bible Activities Genesis to Revelation in order to complete this review. I was compensated for this review. All opinions expressed are my own, and I was not required to publish a positive review.
Over the years, we have chosen a variety of different approaches to teaching Bible in our homeschool. Some years we've used a formal Bible program. Other times our Bible learning has been tied to our history program. During yet other times, we've not had a formal Bible curriculum, instead have used various devotionals and listened to Scripture. All are excellent ways of studying the Bible with our children. The most important thing is that we teach the Bible to our children in some way.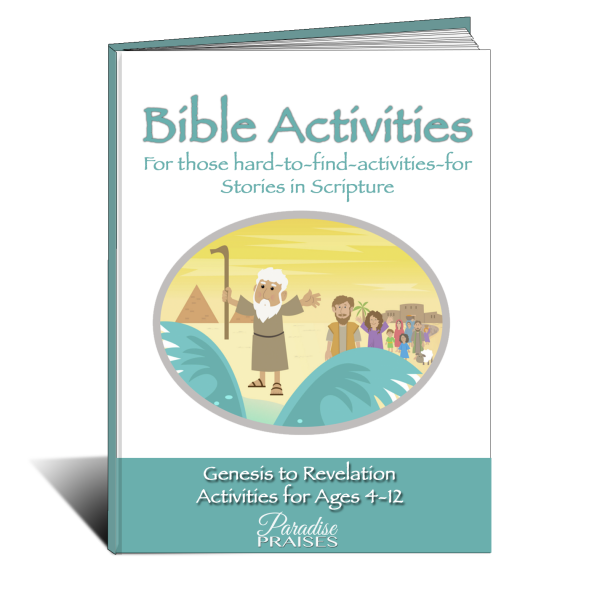 I was interested in reviewing Bible Activities Genesis to Revelation because we're at one of those in between times without a formal Bible curriculum, and I thought it might be a good "extra" for Andrew to work in when I'm busy with other children.
What Bible Activities Genesis to Revelation IS
A collection of a variety of activities to enhance any Bible curriculum or study
64 pages of activities
Appealing to elementary aged children
What Bible Activities Genesis to Revelation is NOT
NOT a curriculum
NOT a Bible study
In Bible Activities Genesis to Revelation, you will find word searches, crossword puzzles, coloring pages, mazes, code puzzles, sequencing activities, and more. With activities spanning the whole Bible it could be a useful addition to any Bible curriculum.
My suggested uses for Bible Activities Genesis to Revelation
Bible time at home
Sunday afternoon quiet time for children
Sunday school
Children's church
Activity to use in child care during Women's Bible Study
My thoughts on Bible Activities Genesis to Revelation
This is an average activity book. I don't find it particularly unique except that it does contain activities for more than just the most common Bible stories. For example there is a word scramble for the book of Judges and a page on Naaman's cleansing from leprosy. It also has a good variety of types of activities, but I can't personally see myself using this as a supplement to a Bible curriculum. I can see its possible value in working with children in Sunday School or at a time when you have a group children with no set activities. (To use in a group other than your family would require either a group license or multiple copies of the book. Please contact the author at Paradise Praises if you would like to use in a group setting.) I will most likely give this to my youngest and allow him to work through it as he chooses. I think during my Sunday afternoon nap time it will be great!