Winter Blahs?
Are you looking for something new in your homeschool?
Are you dreading starting back to school after a long Christmas break? (We're attempting it today. Not going so well…)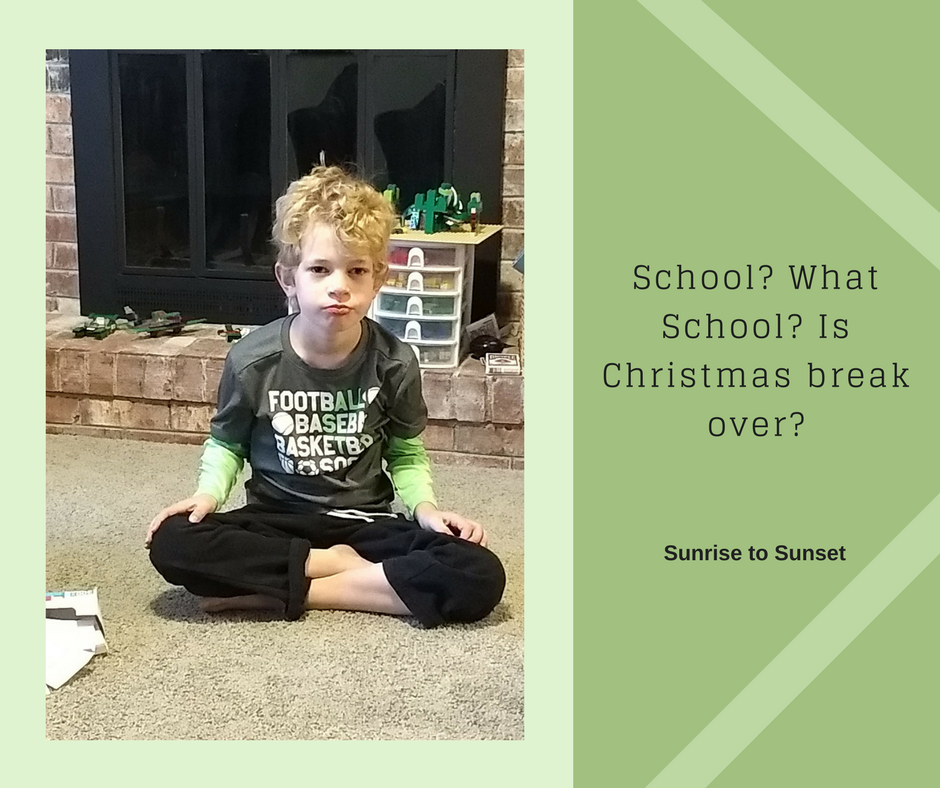 How about trying something different while you get back in the swing of things?
The Presidents of the United States Video Based Unit Study from Paradise Praises might be just what you're looking for.
Disclosure – I received compensation and a free copy of this study to write this review. All opinions expressed are my own. I was not required to write a positive review. Post contains affiliate links.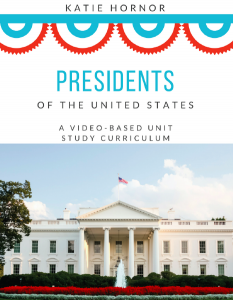 This digital unit study, available as a downloadable pdf, consists of a one page chart for each president and an appendix. Each chart contains key facts like the years the president held office and who was the vice president. There are also video links and book suggestions for each president as well as geography tie-ins, field trip ideas, art and other suggested activities for many. The appendix contains suggestions for additional resources, a blank US Map, blank notebooking template pages, and vocabulary lists.
The schedule suggests studying 1 president per day. That provides 9 weeks of study including a final day for studying the first ladies. If you started next week, you'd be over halfway finished by President's Day!
My Thoughts
This a simple unit study. There are not a lot of extras built in though there are plenty of ideas in the resource section. It's essentially a plan of videos to watch, books to read, and appropriate activities.
Could you find all this yourself? Yes.
Would you do it? Speaking from my own experience, probably not. Sure, you might start well, but to actually keep going and make it through all the presidents? I'd end up with something more pressing. I wouldn't have time to find a video one day. We'd skip that day. That would turn into a week and eventually my great idea of studying each of the presidents would be abandoned. (I hope I'm not the only one this happens too!)
The biggest value that I see in this product is that it's ready to go. You don't have to search for an appropriate YouTube video. The work is already done for you. You don't have to decide which library books to order. They're on the chart. This product is ideal for the homeschool mom who needs something that the kids can do independently while she works with another student, cooks, cleans, takes a nap, or whatever she needs to do.
You might enjoy this product if…
You are looking for something straightforward and easy-to-implement.
You don't have the time and/or desire to put together your own studies.
Your children are familiar enough with a computer to open files and click links unassisted.
You have a good library system to order books.
This probably isn't for you if…
You frequently create and enjoy creating your own unit studies.
You don't want your children to watch YouTube videos about the U.S. Presidents. (Or go to YouTube at all.)
You are looking for something that includes reading and comprehension questions.
How I would use this –
I think this is a great addition to any elementary American History curriculum. Instead of studying 1 president per day, I would probably study 1 president per week that roughly corresponds to the time period in history we're studying. We're using Story of the World Volume 3 this year and this is the perfect time to start the Presidents of the United States Unit Study since we've completed up to the start of the American Revolution in our history studies.
Interested?
You can view samples and purchase this product at Paradise Praises.
Have you started back to school yet? Do you start everything at once or ease into it? Do you like to change things around for the new semester?